Whether you live in a midcentury modern home or are looking to purchase one with The Paul Kaplan Group in Palm Springs, or just love a vintage-inspired look, there are a number of great resources for adding a modernist touch to your home. Furniture and décor are the most obvious options, but we love adding original midcentury or reproduction hardware, paint colors, fixtures and even mail boxes. We've rounded up some favorite resources below!
Midcentury-inspired paint colors are a great way to achieve maximum impact for a relatively minimal investment (especially if you roll up your sleeves and do some painting yourself!). A number of paint manufacturers are now offering midcentury collections, with hues pulled from the 1950s and 1960s. The Dunn-Edwards Paints Midcentury Modern collection includes both neutrals and bolder accent colors like chartreuse and tomato red, while the Sherwin-Williams Suburban Modern palette features exterior colors in neutrals and rich accents like avocado green, amber and ink blue. Anna Sova has a nice collection of retro pastels, with a few saturated colors as well. Eichler enthusiasts have matched the original mid century home colors to current Benjamin Moore colors in the chart below.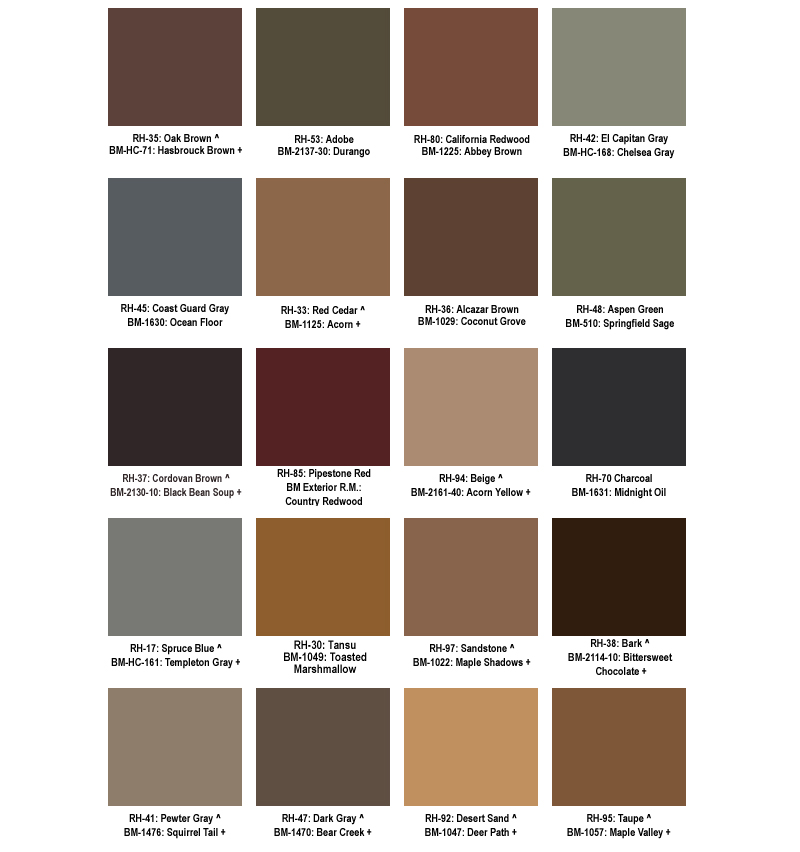 You can try your hand at color-matching by bringing historic color charts to the hardware store, like Frank Lloyd Wright's Taliesin palette shown below; if you don't see an existing match available at the store, you can have a hue custom-mixed.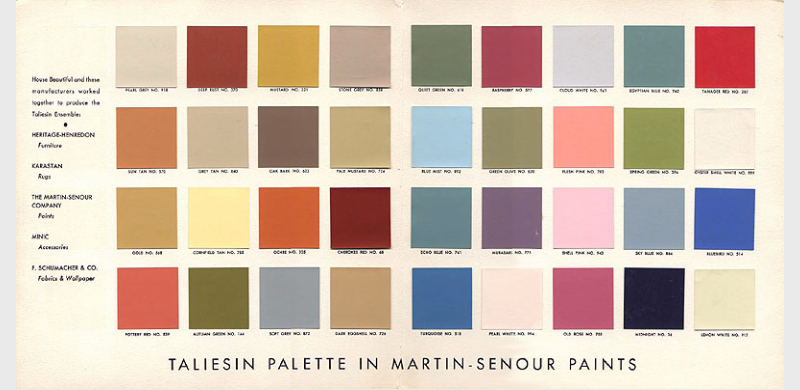 Another easy way to bring midcentury style to your home is through door hardware, doorbells, house numbers and lighting fixtures. Rejuvenation has a great selection of reproduction midcentury modern styles, like starburst door sets and doorbells, modern house numbers and atomic sconces (shown below).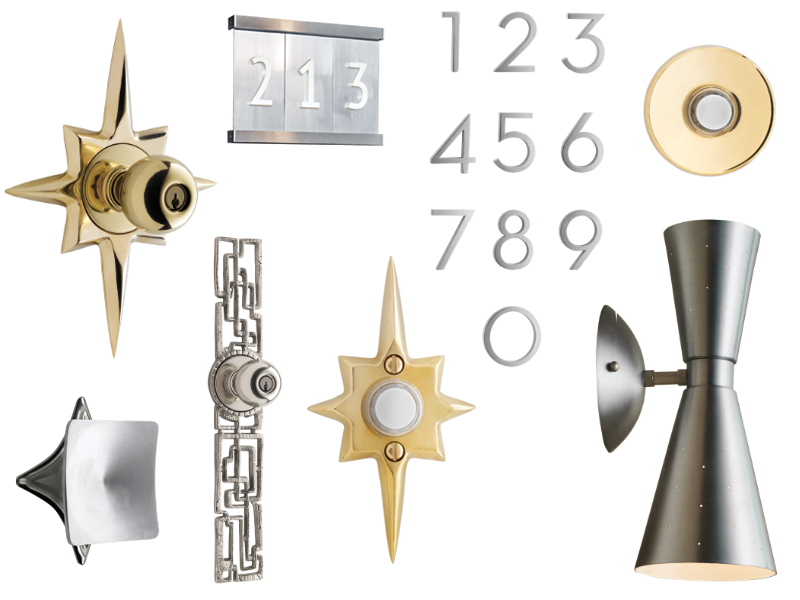 Modern House Numbers is a cool Arizona-based company that makes midcentury-inspired house numbers and plaques (shown below).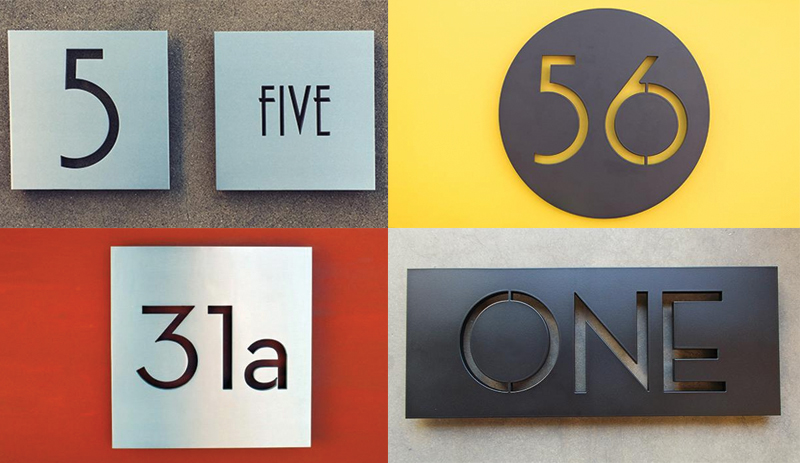 Original vintage hardware and house numbers may be harder to come by, but if you keep an eye on eBay and specialty dealers like Liz's Antique Hardware, you may be able to snag something great.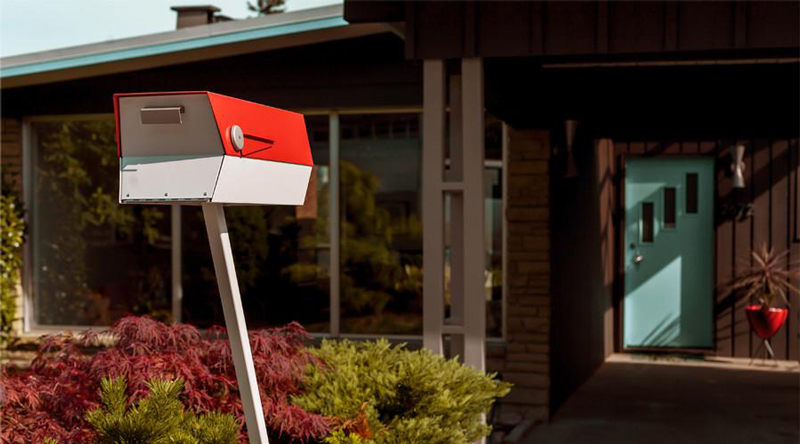 A vintage-inspired mailbox is another simple way to bring midcentury vibes to your home. Modbox makes great curbside and wall-mounted mailboxes, powder-coated in multiple color combinations (example shown above).
We would love to help you find YOUR midcentury modern Palm Springs home, for you to stylize any way you like!
- Contact Niko Esposito at 626-755-3656